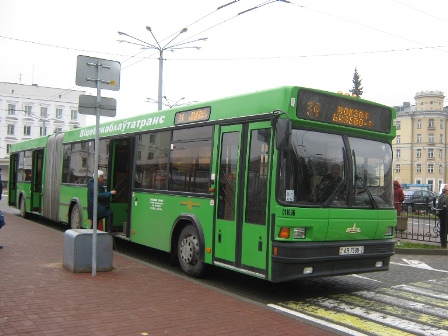 It means that more than 1000 buses have connections with the central control unit and can send the necessary information there.
The representative of "Vitebskoblavtotrans" Leonid Egorov says that this navigation system is workin in the following way: electronic module identifies the location of a bus, its velocity and the destination (both in country and in city). Then this information is transmitted to the central control unit. GPS gadget identifies latitude, longitude, altitude of the location.
It helps to watch all the buses of the organization online. With the help of such a program you can search for one bus or for the whole bus fleet anywhere in Belarus.
This system guarantees regular bus circulation and minimizes any departures from traffic schedule. It's very important, especially for the transport that runs from long-distance cities to regional centers.